Do you want to learn how to make your seedlings grow into strong, vigorous plants and help them safely adapt to growing outside? Pricking out seedlings can help you achieve this. But, what is pricking out in agriculture?
Pricking out in agriculture is a term that means transplanting your seedlings when they become overcrowded. You do this to help your plants move on from the 'seed' stage to the 'growing and developing' step, where they require bigger pots. So this is the process of removing them from their first germination container and replanting them into separate pots, trays or cells.
Pricking out seedlings is different from thinning them off. Pricking out seedlings is removing overcrowded seedlings while thinning off seeds is removing extra seedlings.
Most seedlings are grown the usual way indoors – one sturdy plant in the center of the container allows the root ball to form into a plug. Other seedlings come up crowded, so they need to be pricked out.
Reasons for Pricking out Seeds
Why bother transplanting seeds into individual pots?
Your plants need a bigger pot when moving on from 'seed stage' to 'growing on stage.' As your plants grow, they need more place for their roots to grow.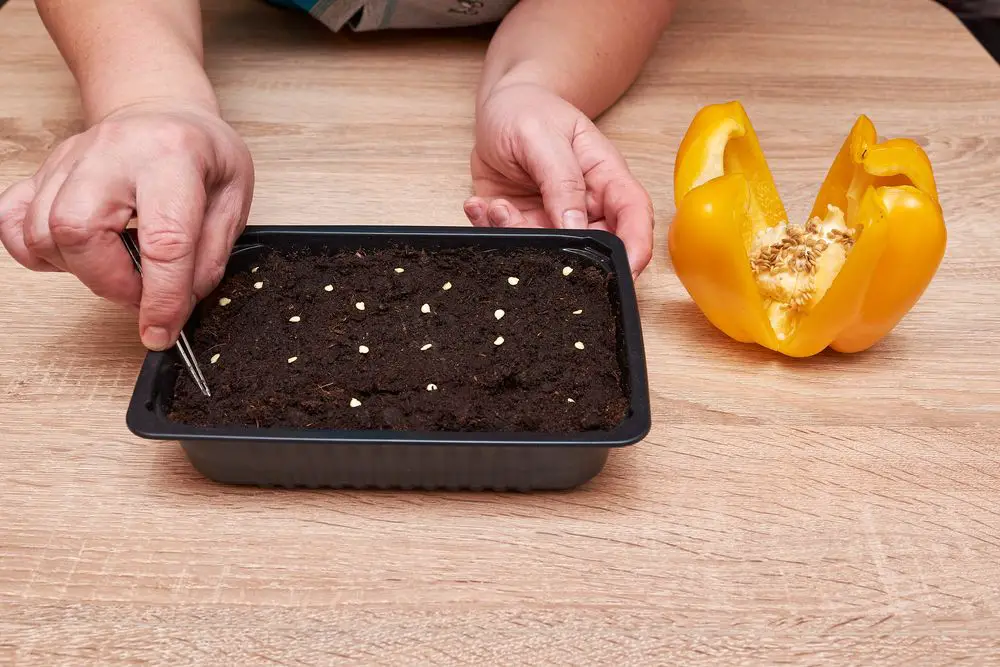 If their roots have nowhere to go, your plants will die because they've become too big for the small container in which they are currently planted.
Seedlings already too big for the seed trays will fight for water, light, and nutrients.
Some seeds sown individually will grow alone at the center of the plug or pots. Other seeds, especially the smaller-sized seeds, germinate into more than one seedling, and they grow too close to each other.
In this case, it is best to separate the seedlings, so they don't become overcrowded.
Pricking out or transferring the other seeds to individual containers or plugs can increase your number of plants.
The main reason for pricking out in agriculture is that the process significantly increases your plants' health and yields.
When to Prick Out Seedlings
Different seedlings have different ideal times for the process.
Your seedlings will grow their first pair of leaves or what is commonly known as seed leaves. So your plant will be ready for pricking out when the seedlings start to grow their true leaves or second pair of leaves.
Pricking out should be done before your plant has five leaves.
It is also time for pricking out when the leaves are large to handle so you can give them more room to grow.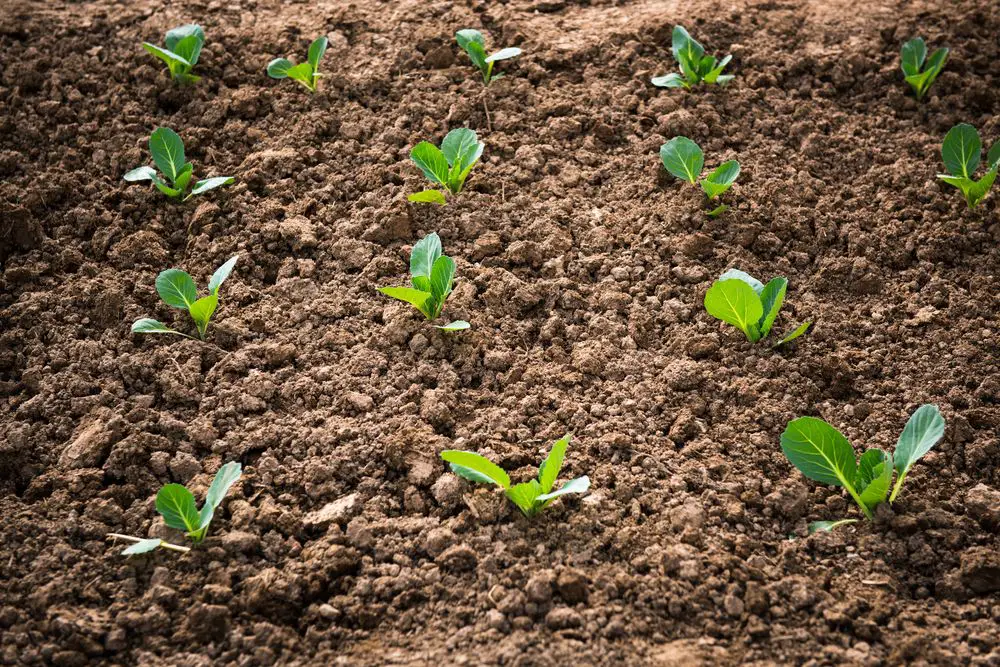 How to Prick Out Seedlings
Things you need:
A widger, is the name given to a small metal tool with the shape of a spatula. It is used to loosen soil and pull out seedlings and rooted cuttings. Going a little more deeply into the soil and under their roots causes only minimal damage if any.
A dibber, is a tool with a handle on one end and a point on the other. It's mainly used in the garden to poke holes in preparation for planting seeds, bulbs, etc. It's also known as a dibble or dib. You can use it to prick out the seedlings as in any utensil.
Although a wooden stick would do, it's not the same and isn't as effective.
Containers or plugs where you will replant the seedlings you prick out. This is a fussy job and quite time-consuming. However, plug plants are an clever and cheap way to cram your garden full of exploding color with little or no fuss.
Labels to mark the seedlings.
What you need to do:
1.     Prick out the seedlings carefully, so you do not damage your small delicate plants.
2.     Place holes in your new pots or containers. Make sure the holes are big enough to accommodate the root ball of the seedlings.
3.     Fill your containers or pots with good quality compost and some control release fertilizer (3 grams of fertilizer per liter of compost).
4.     Water the seedlings about an hour before the pricking out process so it will be easier to separate the roots.
5.     Use your widger to lightly nip a leaf between the thumb and forefinger of your other hand. Handling seedlings by a leaf prevents damage to their delicate stem.
6.     Never handle your seeds by the stem when pricking out because they could break. Always do pricking out with the leaf of your plant.
7.     Use your dibber for the pricking out process. If a leaf gets damaged, your seedling can grow a new leaf, but your seedling cannot develop a new stem when it hurts
the branch. 
8.     Push the widger deep into the soil or compost until it reaches the roots.
9.     Slightly lift compost under the roots and seedlings until you can feel them separating from the soil.
10.    Never attempt to pull the seedling using your hand. Always use a tool.
11.    With your dibber, make a hole in the center of your container.
12.    Bury most of the part of the stem. Burying the plant too shallowly will make the plant fall over and will create a swan neck effect.  The stem will then grow new
roots.
13.    Place the seedling into the hole of your container or pot. Press the compost around the roots firmly using your tool or hands.
14.    Water the seedlings gently. Make sure to water lightly because vigorous watering will wash away the seeds.
15.    Place labels on your seedlings to help you keep track of their details.
16.    Place your containers or pots with replanted seedlings in the exact same location in which they were growing. Doing this gives the new roots time to develop.
17.    After about three days, move the pricked-out seedlings in a place with brighter light.
Final Thoughts on What Is Pricking Out In Agriculture?
Now you have your answer to the question – What is pricking out in agriculture?

In simpler terms, pricking out is separating overcrowded seedlings and replanting them in individual containers.
Overcrowding causes seedlings to grow into inferior plants.
It is easy to prick out most veggies and herbs when you understand what pricking out in agriculture means and how to do it the proper way.
Make sure to prick out your seedlings while they are young and when they have less than five leaves.
Experience the great feeling of helping your youngest plants to move on to their next stage of development. All too soon, they'll become veggies you'll eat or plants you'll admire. So enjoy these early stages before those other changes take place.
Read More: Why are my Seedlings Growing so Slow?