Here is a plant that seems to have a few names and is one of the most sweet-smelling, fragrant plants I have handled.
This stock plant's scent is fantastic as it's spicy and sweet both at the same time. Stock flowers are quite sturdy and, if placed in your garden beds, at the correct heights, for a few months while they're in season, your garden can smell like french perfume.
Happy or Unhappy Plants
The Stock is naturally a cool-weather flower and will bloom from early spring into summer. Stock plants need 60 degrees F or less so that they can produce more blossoms. Unfortunately, you have to be careful when planting out the Stock into your garden beds because if you put them somewhere where they will get more than 60 degrees F the plant will not be happy, and the results will make you very unhappy.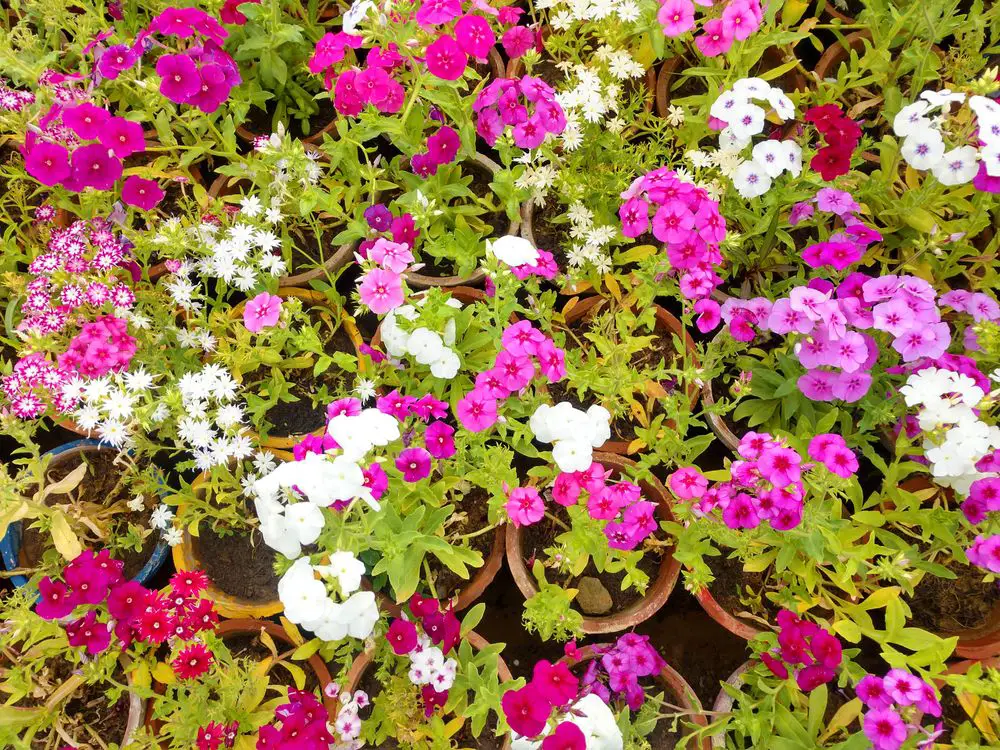 The Stock Plant is considered a Perennial
Stocks are planted as annuals, biennials, or perennials. That depends entirely on the region in which they are grown. In chillier climate areas, stock flowers are planted as annuals because they will not survive more than the first few frost touches. In warmer climates,
stock plants are considered perennials, as the hardy plants can survive for several years. They return each year with sturdier, woodier stems until, unfortunately, the summer heat takes its toll on those plants. Stocks can be considered biennials because they tend to bloom and set seeds in the second year.
Different Coloured Blooms
The flowers range in different colors from basic shades of white, pink, lavender, and rose; and majestically appear in deeper jewel tones of blue, red and purple. There are dwarf varieties that only grow to be eight to twelve inches tall and larger varieties that can reach up to two to three feet.
They Smell Much Better Than They Look
M.longipetala, (long petals) is a variety of Stock that only opens its blooms at night. It is visually underwhelming compared to other stock plants. What's missing in display blooms is more than compensated for by its unique night perfume.
As, in the evening hours, when this stock hybrid opens its petals, you'll see (or rather, smell) just why it's so popular: It emits a heady, decadent sweet and pungently powerful fragrance that gardeners love. (All the aromas you'd want in a perfume bottle and never seem to find)!
They Also Smell Better at Night than in the Day
This cultivar's blooms may rarely be seen. That is because of its nocturnal blooming hours. The flowers themselves have been described as delicate and uninspiring. People say that the scent alone is enough to earn the long petals stock cultivar a place of place in many flower gardens worldwide.
Varieties of Stock Flower
We have heard that the Stock flower has been bred and cultivated to create more types of sizes and a greater color variety. Nowadays, they have reached more than 60 know cultivars of stock flowers. Set out below, we have chosen and described a few standouts that we trust you will appreciate.
'Starlight Sensation' Stock:
This hybrid doesn't grow any higher than about18 inches tall. It arrived in a vast array of colors. When you grow this cultivar from seed, you never know exactly what shade you're going to get. Although you may have no idea what color you're going to get or what color you want, you can certainly expect to see plenty of large, fragrant, single blooms throughout the spring and into the first few weeks of summer.
'White Goddess' Stock:
This cultivar is one of the most visually elegant of all the stock flowers. Creating large, sweet-smelling double blooms on single stems, this stock hybrid comes in a stunning pure white tint with a mysterious yellowish-green center.
The white goddess variety seems to appear to have it all. It has an intense fragrance, a majestic appearance, and gorgeous double blooms. No wonder this hybrid is so popular in many garden beds.
'Legacy' Stock:
This legacy series of stock flowers grow to just two feet tall. They're accessible in many different colors, all producing elegant double flowers and secreting the signature scent that is spicy yet sweet-smelling. That has made the stock flower a much-desired fixture in modern gardens. This series of hybrids are a perfect example of why stock flowers have risen in popularity.
'Cinderella' Stock:
The Cinderella hybrid is a dwarf version of the traditional stock flower, growing no more than 10 inches in height. It is available in all the primary colors in which traditional stocks are offered. This Cinderella cultivar is unique because it produces nothing but double blooms!
Cinderella Small but Still Smelling Sweetly
Breeding this Cinderella variety to be small did not take anything away from the size of the scent in the bouquet that has been created by them. Cinderellas are a great choice to place in nose-high containers or as border flowers for more extensive garden beds for perennials.
Growing Conditions for Stock Flowers
Stock flowers prefer full sunlight exposure. However, they will tolerate partial shade in the right climates as their favorite temperature is no high than 60 degrees F. Stocks thrive in rich, loose soil that drains well. These multi-faceted flowers need to be fed once right after planting, and then once per month, a general-purpose fertilizer is used for flowering plants.
How to Plant Stock Flowers
It's a good idea to plant Stock Flowers from seeds. However, if you choose to go with seedlings, dig out holes large enough in which to place the seedlings. Plant them two inches below the soil. That's where the crown of the plant is; directly below soil level. Allow at least 15 centimeters of space between the plants on all sides. This has a new name called plant distancing.
Planting From Seed
If you're planting from seed, sow them indoors early in the season. Cover very lightly with less than a half-inch of fine garden soil or potting mix. Water the young plants thoroughly until stems begin to show (remembering all the while not to drown them), then water only twice per week.
Germinating
Growing from seed or seedling in a container or pot until you see a shoot poking out above the soil is called germinating, and you've no idea how exciting you will find this if you've never done it before. Actually, it's exciting every time you do it.
Keep Them In Temperatures below 60 degrees F
Transplant stock plants into the garden, making extra sure that the last frost date has passed. Space each plant out about seven to 12 inches apart. Plant the Stocks in full sun except for in scorching climates, where the flowers would prefer a bit of afternoon shade and a temperature under 60 degrees F.
Suppose you are worried about soil quality. In layers, mix in a good deal of well-rotted organic matter. The plants will respond well to this and grow all the better for it.
Care for Stock Flower
Stock flowers

can be quite tough and so need very little care once established. Water is required during dry periods or drought, but usually, rainwater will suffice. Fertilize once per month. Use the general-purpose nourishment for blossoming plants. Remove the Deadhead flower heads during the blooming season to encourage new growth and an extended blooming period.
If you do not know how to take off the plants' deadheads, we will be adding a page of instructions shortly to cover that.
Garden Pests and Diseases of Stock Flower
There are no significant issues with pests or diseases with stock flowers. However, if any problems arise, they should be easily treated with an insecticide, fungicide, or repellents, according to the plant's needs.
Companion Planting with Stock Flower
For the immaculate cottage flower garden, the pairing of stock flowers with heliotrope and phlox is magic!
These three will partner perfectly together as cut flowers for indoor arrangements. Another excellent pairing for stock flowers is nemesia.
These two flowers will make a lovely duo throughout the spring, and in the summer, when the stock blooms stop popping, nemesia will continue to flourish and carry the load in their absence.
Pairing Plants
For a duet that will bloom all spring long and then fade together, try stocks blooms together with pansies. When their season is done, and they have both gone dormant, tear them up and replant with warm-season annuals.
Sweet Smelling – A Perfume Paradise
An excellent combination of fragrance, Sweet peas, and Stocks are just perfect together. Most types of sweet pea flowers have an intense bouquet, and pairing them, together with Stocks, could supply you with the sweetest smelling garden in your neighborhood.
Stock Flower for Indoor Bouquets
The stock flower is an outstanding natural for indoor arrangements. The height retains its shape and color long after being separated from the plant base and root system. Not only do stock flowers look elegant in a vase, but the cut blooms also continue to provide a fantastic fragrance for all indoors to enjoy.
Let's discuss how we can get the best out of flower arrangement or display:
• Remove the leaves from the bottom of the stems that might go into the water. That will make more space, and nothing will smell from being underwater.

• Change the water every day for freshness, and snip the bottom of the stems each day by ½ inch.

• Therefore, it will focus on the blooms up top that you want to stick around as long as possible.

• Use a fertilizer engineered especially for cut flowers, and add it into the water.
After you have cut the blooms from the main plant, they will still need care and nourishment. The better you take care of your flower arrangements, the longer they will last, to fill your home with beauty and joy.