Thinking of growing vegetables in Phoenix Arizona? Here's what some Phoenix Garden experts say. But always remember that a garden requires patience, labor, and attention.
Plants don't grow merely to satisfy our good intentions, but they thrive because someone cares and spends effort on them.
When growing vegetables in Phoenix Arizona, look at the benefits: You can plant all year round, just find the right location and get the right timing, make soil amendments (compost) before planting – and you're good to go!
Grow Vegetables in Phoenix Arizona
Producing a successful vegetable garden in Phoenix Arizona is a fun and challenging way to get fresh food from your own garden.
We all know that the ultimate success of your garden is determined by four major factors considering the desert climate in Phoenix Arizona. We have the four ingredients such as:
 Soil

Water

Sun

Right Timing 
Foremost, we need to know more about Phoenix Arizona.
Phoenix Arizona is the largest city in the state of Arizona and one of the regions in the Western United States. Known for its desert climate of very hot summers and mild winters.
It is also characterized by moderate summer temperatures and significant winter snowfalls.
Its soil is more clayish, heavily compacted, and alkaline.
It has large deposits of Calcium Carbonate that make the soil Alkaline. However, it doesn't mean you can't plant vegetables in the garden of Phoenix, Arizona.
The most important thing to do is to amend the soil with abundant organic matter like compost.  Amendments of the soil would be the answer to most of the soil problems in is that area.
Adding organic matter on top of the soil would result in more water retention and less watering. When gardening in Phoenix, Arizona, consider this and bear it in mind.
Evidently, Phoenix, Arizona is a bit of a headache if you want to plant vegetables without any guidance from garden experts.
It's much easier to plant vegetables when you have some technical assistance from other in the know.
Some vegetables can withstand cool and even freezing weather while others need much warmer conditions to germinate and produce food.
In this article, there's important data we bring you about what you need to know about vegetables grown in Phoenix, Arizona, and how to do it. It also helps you decide which veggies to choose when it comes to planting them.
According to Phoenix Garden experts, here are some tips:
1.       It Is Never Too Late to Plant Vegetables in Phoenix.
There is plenty of sun for gardening in Arizona.  All year-round, you can grow vegetables in there and some residents are embracing gardening as well.
For them, gardening is something for everyone and some factors should pique your interest in that regard -particularly in a climate like Arizona's.
Some gardeners use seeds or starters, depending on the time of the year. There are vegetable plants that do well in Phoenix Arizona like cucumber, eggplant, melons, peppers, pumpkin, squash, okra, sweet corn, sweet potato, beans, and tomato.
These kinds of vegetables need warm temperatures and when properly managed they produce mature fruits. They cannot tolerate frost.
These kinds of vegetables are grown for their edible fruits and flowering plants. Popular for its characteristics. 
They do thrive well under acidic soil and require full sunlight for fruiting. They can be grown in low desert regions like Phoenix.                                                                         
2.     Find the Right Location to Grow Vegetables in Phoenix Arizona.  
This is one of the most important tips in starting out and creating a garden in Phoenix. Find the perfect spot or location.
Vegetables need at least 8 hours in full sun and a shade from the harsh Phoenix afternoon sun.
Look for a spot that preferably receives morning sun and afternoon shade. The sun coming from the east is the best while the sun from the west is hotter.
The right location is a good start and needs limited watering once settled in their location. Plan accordingly the best location for your vegetables to have room to grow and thrive to their optimum potential.
3.     Right Timing  
Growing a vegetable garden in Phoenix Arizona is a little bit challenging. There is an Arizona Vegetable Planting Guide that provides planting dates and crucial information for growing different vegetables in the low desert of Phoenix Arizona.
A reminder: Growing seasons in Phoenix Arizona are short. Right timing is critical when planting. You can use the Arizona Vegetable Planting Guide to learn when to plant, and whether to plant seeds or transplants.
When planting at the correct time, seeds would sprout, and transplants would become established to its optimal conditions for each plant.
4.     Soil Amendments Before Planting.  
It is essential for soil amendments in your garden before planting. Adding compost or organic matter helps the soil stay rich and full of nutrients to support your garden. It also provides protection for your garden against diseases.
A mixture of compost, organic materials, and garden soil would be a good start. Prepare your garden bed as well.
Now. you are ready for planting.
Suggested Vegetable Types to grow in Phoenix Arizona. 
Here are the easy vegetables that can be grown in Phoenix Arizona in full sun and their characteristics that will give you more knowledge on how they grow and thrive in Arizona.
They need warm temperatures to set and can't tolerate frost. The suggested planting period for these vegetables is early Spring.
Cucumber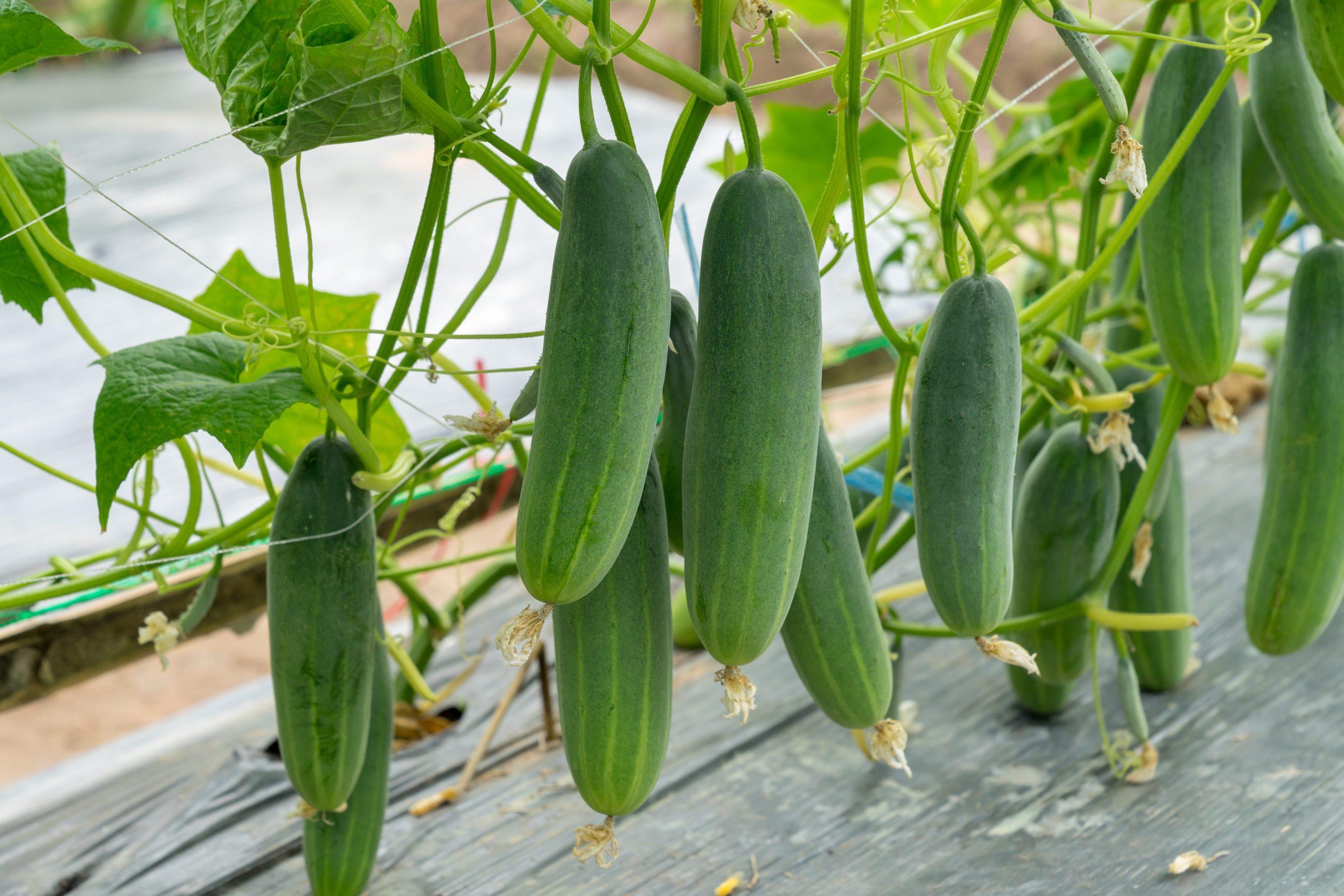 This nutritious vegetable that you can consider growing in full sun in Phoenix Arizona. This fleshly vegetable is widely grown for its large edible fruits.
Cucumber could be eaten raw as salad greens or used as an ingredient in cooking.
Armenian cucumber is a kind of cucumber that is normally grown around the hot desert regions and law desert areas in Arizona.
It grows best from seed. Plant seeds from Nov – Dec 15.  Harvest time, 60-90 days.
Eggplant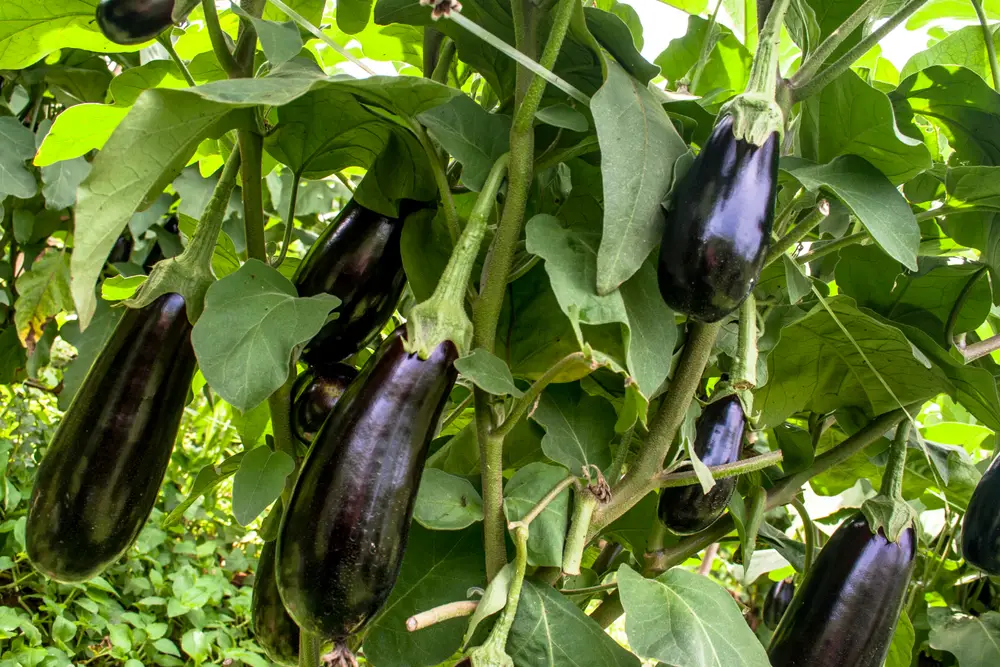 You can consider this delicious and fleshy fruit vegetable growing in the full sun of Phoenix Arizona. Eggplant is a common and popular flowering plant that is grown as a vegetable.
It could be eaten raw or in cooking. This versatile vegetable plant could also survive in partial shade. Hence, it loves full sun and sandy soil.
It grows best from transplant. Plant transplants by March and July. Harvest time, 70 – 120 days.
Peppers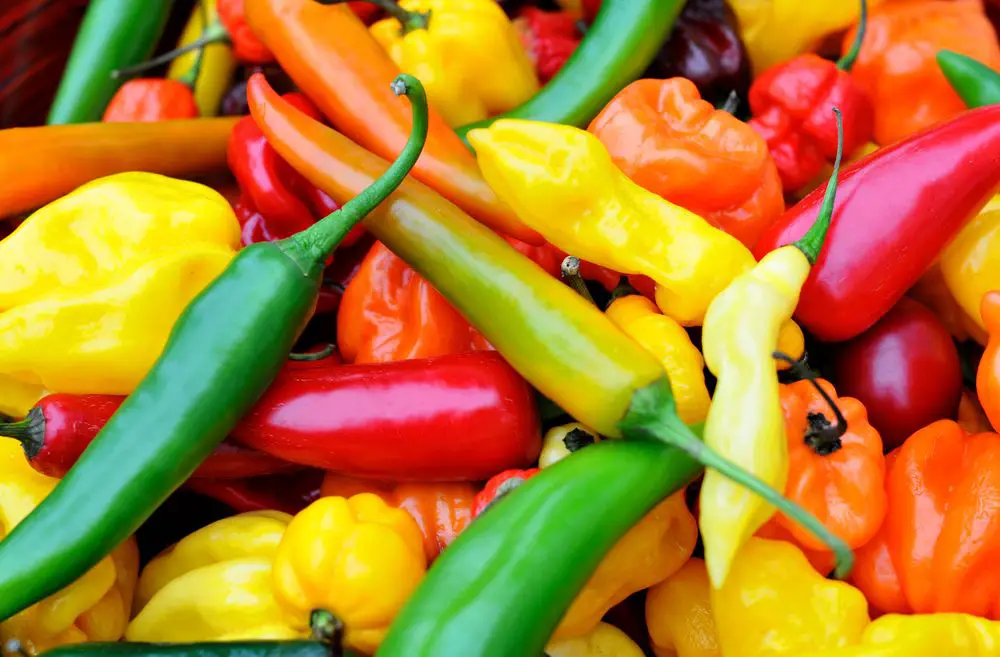 Peppers are great to plant in areas like Phoenix Arizona. They are fruit vegetables that are likely similar to tomatoes in terms of temperature and soil requirements.
It requires full sunlight for flowering and fruit maturation. Keep in mind that Peppers do not thrive well when placed in shady places.
Start from seeds indoors in late December – January for spring transplants. Harvest Time 90-120 days.
Sweet Potatoes 
Potatoes are root vegetables and have a taproot system. It requires less water for healthy growth. Since too much water could damage the tubers, love sandy soil, and always keep the ground a little bit moist.
Its leaves make your garden look lush all summer. They are edible, delicious, and grow well in the sunny weather conditions in Phoenix Arizona.
Potatoes grow best from slips. A small piece of rooted sweet potato vines grown from a sweet potato. Plant slips from – June. Harvest Time 120-160 days.
Tomatoes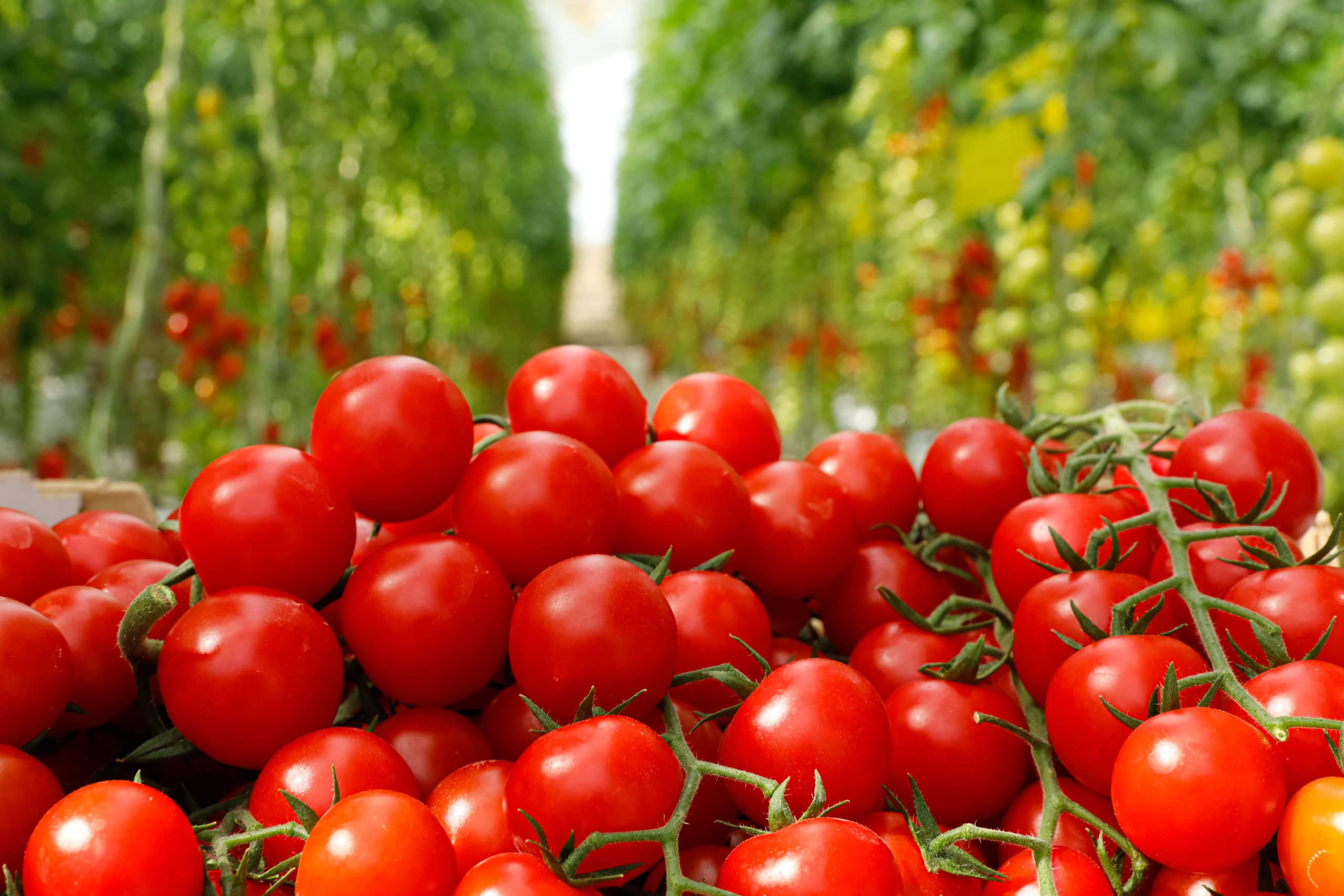 These vegetables are considered amongst the common and popular plants that are grown for their edible fruits. Tomatoes do thrive well under acidic soil. It requires full sunlight for fruiting.
Tomatoes are fruit vegetables and widely cultivated plants more in Sunny regions in low desert regions like Phoenix Arizona. It is an annual vegetable crop that does not require plenty of water, but regular watering is highly recommended.   
It grows best from transplants. Harvest time, 50- 120 days.                                                                                                                                                                                                                                                                                                                                       
Asparagus Beans 
These vegetables are one of the best types to grow in the heat of the summer in Phoenix Arizona. This vigorous tropical vine loves to be grown on a trellis. It loves full sun that makes it thrive and will wait until it is very warm to begin producing.
Harvest asparagus beans as often to encourage production. Thus, leave a few beans on the plant at the end of the warm season and save the seeds for next year.
It does not require much watering if you can supplement it with timely watering and fertilizer, the plant will grow faster and yield more.
It grows quickly from 2-year-old roots and does best from seeds. Harvest time, 1 – 2 years.
Pumpkin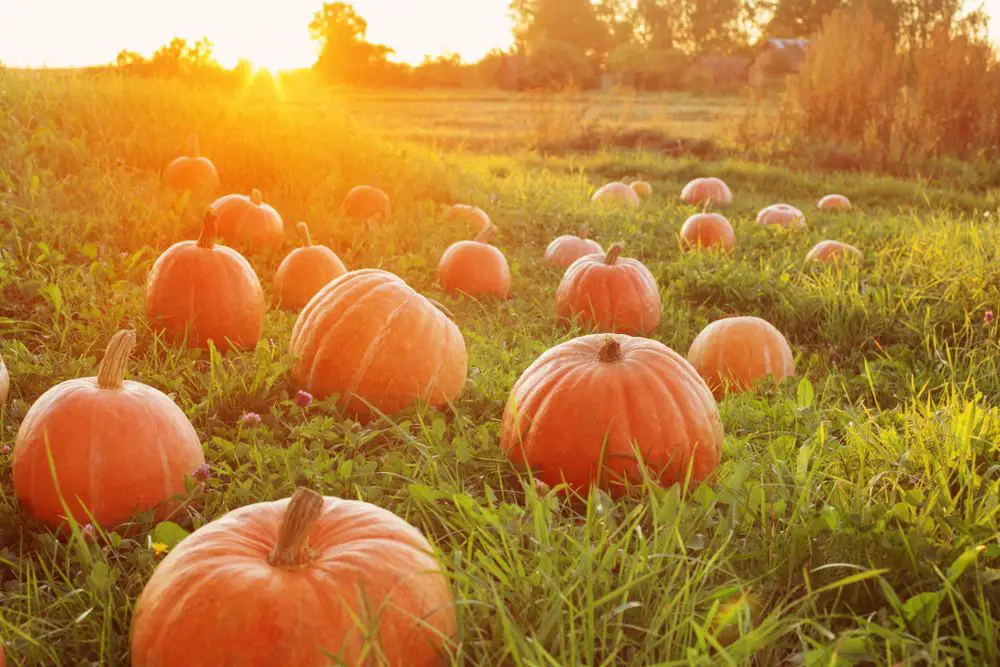 It is one of the popular fruit vegetables. It could be described as a smooth, deep yellow to orange in color, and with slightly ribbed skin.
Most like vegetables that grow well and are cultivated in full sun for their edible flesh, seeds, leaves. It grows best from seeds. Harvest time, 90 – 120 days.
There are more vegetables that you could choose from like melons, squash, okra, and sweet corn.
Meanwhile, during the cool season of Phoenix Arizona, these vegetables are frost tolerant hardy plants and can easily be planted in the fall, winter, or early spring. They may have time to mature during cooler periods rather than in the heat of the summer.
These vegetables are beet, broccoli, cabbage, carrot, lettuce, onion, pea, potato, radish, spinach, and turnip. 
General Facts
Yes, there are a few challenges in growing vegetables in Phoenix Arizona, such as the extreme heat which may cause some of the plants to die and others to go into dormancy.
Secondly, the Native clay soil is great for desert-adapted plants that contain many minerals, but, however, it is alkaline. It is low in organic matter and most of the vegetable plants prefer slightly acidic soil and need the added nutrients of organic matter.
At the most. choose vegetable plants adapted to the growing conditions in Phoenix Arizona. 
Final Thoughts on Growing Vegetables in Phoenix Arizona 
We know that it's possible to grow a vegetable garden in Phoenix Arizona. However, it is important to understand that this area has a unique climate.
It also has gardening benefits like abundant citrus – so you can even grow citrus commercially; and there's the ability to garden in the great outdoors all year round.
Lastly, it has abundant sunshine that all living things need. Need we say more?
Happy Gardening!
Jenny Marie
Tribal Writer 
Edited By
Patricia Godwin